Logistics
Project cargo
We carry out shipments of project cargo by all modes of transportation: ocean transportation, mixed (river-sea), river, road and rail transport. Our company is ready to develop a complete logistics program for heavy cargo transportation both in Russia and abroad.
Container Transport
Long experience and cooperation with reliable partners allows us to optimally implement transportation of containers over long distances in unlimited quantities. Skilled logisticians will make for you the optimal route, will help with the choice of transport, calculate all the stages of delivery.
Road Transport
Goods transport by road - one of the basic services provided by "Alandia-Transport" Ltd. The undoubted advantages of this mode of transport are better maneuverability and agility, high speed delivery. Very important as the ability to deliver the goods directly from the warehouse to the sender's warehouse without reloading, the high conservation of the goods.
Railway Transport
Rail transport of goods is one of the most reliable and economical types of freight. Rail transport is well suited for the transport of various loads in all weather conditions. The transport mode allows relatively quick delivery at great distances.
Air Transport
We offer a complete solution for the development of optimal route air transportation to the specifics of the customer, using the direct and connecting flights to almost anywhere in the world.
Port Forwarding
Extensive experience of our experts on port forwarding to provide high speed and quality processing of your goods and the accompanying transport documents at port of SPB and to ensure reduction in the total cost of a multi-modal transportation.
Our specialists will load on any specified stock and you arrange the export documents, bills of lading, insurance, customs declarations.
---
We are here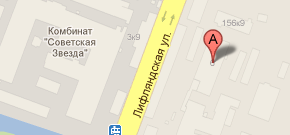 Benefits
The speed and reliability - are the main advantages of our company. Our team will provide you with decent service and a quick result. Entrusting us with your cargo, you can be sure - it will be delivered in the shortest possible time.